By submitting this form, you're allowing us to add you to our mailing list under the terms of GDPR. We will not allow your details to be used by third parties.
People Ask Us Why Our Logo is the Ram and Why He is Going Uphill?
That's a good question.
We spent ages looking for a logo, (it is my cousin's fault he is a designer!) and when I was showing him designs, he would say they were bad, they're not working or I just don't like that! He even commented, that the last logo I showed him looked like a coffee stain! Well that was fighting talk… I wasn't going to have a coffee stain as my logo.
He asked me, what we were trying to say, or symbolise? And from here, the RAM was born. It encapsulates what we strive to do, and how we regularly tread where others will not go. We never give up and so in many respects, the following information is just like the mortgage industry: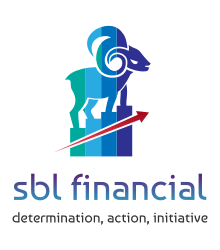 High upon the rocky edges and sheer cliffs of the mountains, hidden in plain view, he proudly stands, alas this is the home of the ram. He leaps and bounds effortlessly among the treacherous terrain, going boldly where others fear to tread. His bellowing calls proclaim his confidence. Ram makes his conquest known, as he holds his head up, proudly and fiercely, in victory, he wears his majestic horns like a crown.
Over the ages, many cultures have viewed the ram as a symbol of leadership, determination, action and initiative. Indeed, the ram is the astrological symbol of Aries. This zodiac sign stands for rulership, that appears at the beginning of the zodiac spectrum. This further lends credence to the ram's association with authority and leadership. When the ram spirit animal makes an appearance in your life, be ready to express fiery force, virility and favour. Unlike most other sheep that we associate with gentleness and timidity, the ram stands for power and virility.
The ram spirit animal is likely to appear in your life unexpectedly. And it's important that you understand its meaning in your life, when it does make an appearance.
So, When Do You Need the Ram?
I could not have said it better myself.
On that note, however, we just thought it was a cool logo and remember you could have had a coffee stain!
It gives me great pleasure to give you some feedback on your latest performance in getting me yet another re-mortgage. If you have a client that's unsure and needs somebody's opinion who has dealt with you. I have no problem for you to give them my telephone number. I have now known you for over 17 years and also consider you a good friend. Sean has done numerous buy to lets for me, non-conforming properties or situations, £100k secured loans, £500k plus residential loans. He has worked with my accountants and solicitors giving help and advice along the way. He has also done site visits and helped with business plans to make sure the lender fully understands the project to get the deal across the line. He can be relentless in getting things done and does not understand the word can't or no and will keep pushing, if Sean can't get a deal through with his contacts no-one can. I will also state I have never used anybody in the past who has been so hard working and as helpful as you have been over the years. Keep up the good work and once again thank you my friend.
I have known Sean for about 10 years and he has helped me with everything from remortgages, buy to let, life assurance, and large secured loans for business purposes sometimes in the most difficult of circumstances and time sensitive. He has never failed to deliver due to his conscientious and professional attitude, contacts, and always offers help and advice as well as a thinking outside the box to provide solutions, I would recommend Sean to anyone.
Sean was able to help me following a complex divorce. I required a large loan mortgage on a time sensitive nature for a specific waterfront property. Sean not only got me the loan he was then able 18 months later re-broker it to reduce loan rate by 50%. I was able to secure the property I desired considering my complex finances. Thank you Sean.
I have known Sean Bowling for a number of years and he has helped me with guidance and support a number of times and, as I trust him to do the best for me, I have referred a number of my friends and colleagues to him. He is thorough, diligent and pragmatic in the solutions and options he proposes and is never too pushy, so I trust his judgement. I recommend Sean highly.
I have known Mr Sean Bowling in the capacity as both a client and customer. He has acted for a number of my clients in securing loans and mortgages over the 7 years I have known him. He is a very diligent and hardworking individual who explores all avenues available in securing loans and mortgages to fit the needs of clients.